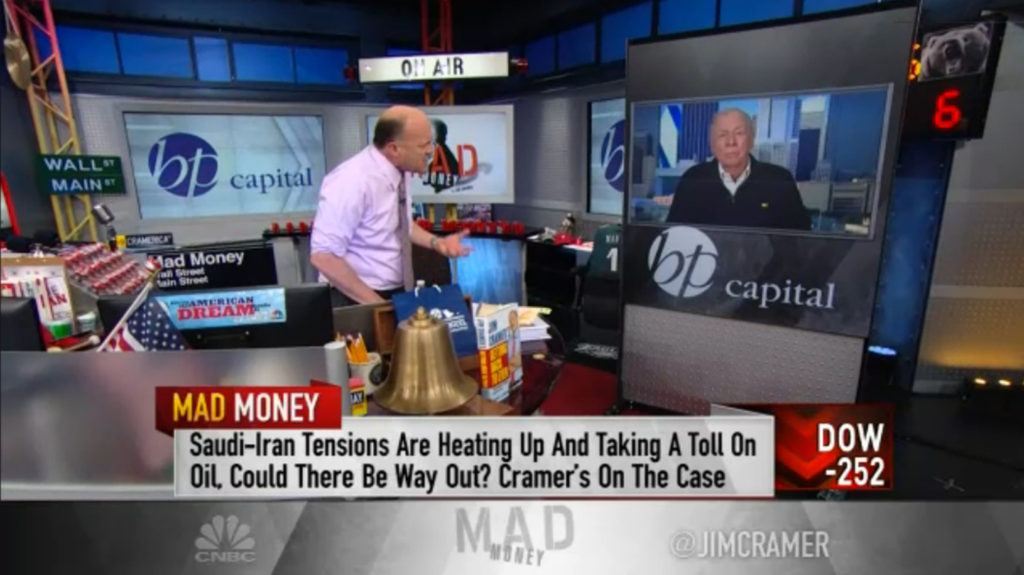 T. Boone Pickens appeared on CBNC's Mad Money with Jim Cramer to talk about the future of energy for the United States in light of the current market and state of global affairs.
"Close to the bottom. I was just a year off. We will be back to $70 to $75 by the end of the year," Pickens said.

The oil tycoon added that the world is currently using approximately 95 million barrels a day, and is oversupplied by about 1 million barrels of oil. Therefore he does not believe that it will take much to balance the market. When that occurs, the price of crude will move up fast.

The real turning point in Pickens' perspective was when Saudi Arabia announced Sunday it would cut diplomatic ties with Iran.

"Usually in a commodity market like this you can have an incident that you marks the bottom. That could have happened on the Saudi-Iranian deal," Pickens said.